Allen Rutherford Joins Colorado Regional Office as Director of Construction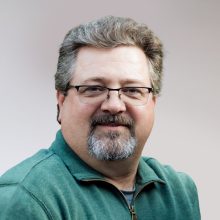 DENVER, CO – St. John Properties, Inc., a commercial real estate development and management company active in 11 states, and with a national portfolio valued at more than $5 billion, has selected Allen Rutherford as Director of Construction in the firm's Colorado regional office. Formerly Senior Project Manager for CFC Construction, he brings more than 25 years of diversified real estate construction management experience to this position.

Rutherford's responsibilities will entail overseeing all day-to-day operations of the company's in-house construction division including oversight of ground-up construction management activities and the selection of third-party subcontractors for all new buildings developed by St. John Properties in the greater Denver metropolitan region. This includes interacting with project managers, subcontractors, and design vendors, as well as establishing and maintaining budgets for each construction project and seeing projects to their successful completion.

Throughout his career, Rutherford has handled construction and project management roles for companies such as Catamount Contractors, National Renewable Energy Laboratory, Fransen Pittman General Contractors and W.E. O'Neil Construction. He successfully managed on-site crews and delivered a variety of real estate asset classes including commercial office structures, public facilities and highly-specialized buildings utilized by end-users such as Lockheed Martin, the University of Colorado and Colorado State University. Rutherford earned a degree in Engineering and Construction Management from New Jersey Institute of Technology.

This summer, St. John Properties initiated development activities on Simms Technology Park, a nearly 81-acre mixed-use business community in Broomfield that, upon completion, is expected to support nearly 600,000 square feet of single-story, multi-story and flex/R&D space, in addition to complementary retail amenities.

Since entering the Colorado market in 1987, St. John Properties has developed several first-class business parks, and currently owns and manages nearly one million square feet of space in the region, and plans to invest $95 million in Simms Technology Park, which is situated approximately 20 miles northwest of the Denver metropolitan area. Earthwork and grading operations for phase one of the development are currently underway with plans to start foundation work on three buildings in the summer of 2023.

Other noteworthy St. John Properties commercial real estate assets in the Colorado region are: Corporate Center, a fourteen-building 600,000 square foot business community in Golden; Sixth Avenue Place, a 145,000 square foot project in Golden; and Walnut Creek Business Park, which contains more than 200,000 square feet of space in the city of Westminster.

"Allen is an extremely seasoned construction management professional and we feel fortunate to have him on our team in this leadership role," explained Brandon Jenkins, St. John Properties' Regional Partner for Colorado. "He has kept pace with the advances of the profession, and brings extensive relationships and a strong work ethic to our organization. We have tremendous confidence in his abilities in our continuing mission to deliver best-in-class real estate projects to end-users throughout the region."

Founded in 1971, St. John Properties, Inc. is one of the nation's largest and most successful privately held commercial real estate firms. The company is distinguished by its commitment to customer service, achievements in green building, and top-rated workplace culture. Throughout St. John Properties' 52-year history, the company has developed more than 23 million square feet of flex/R&D, office, retail, and warehouse space, and has investments in over 3,000 residential units. The company proudly serves more than 2,500 clients in Colorado, Florida, Louisiana, Maryland, Nevada, North Carolina, Pennsylvania, Texas, Virginia, Utah, and Wisconsin. For more information about the company, visit www.sjpi.com.