FRED Awards go to top real estate companies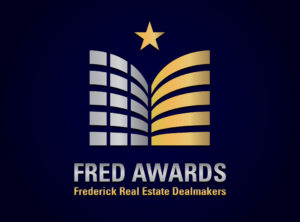 Frederick News Post  |  Allen Etzler
FREDERICK, MD (April 18, 2017) – Frederick County honored seven real estate companies at the Frederick Real Estate Dealmakers (FRED) Awards recently.
The awards recognize the most successful real estate deals in the county.
Any lease, sale or financing deal signed in 2016 or any new construction renovation in 2016 was eligible for an award.
"There is a lot of work that goes on behind the scenes when businesses locate or expand in Frederick County. The teams behind the deals which include commercial real estate agents, architects, engineers, general contractors, building owners, and the companies, put in countless hours to ensure that their clients needs and deadlines are met," said Helen Propheter, the county's director of economic development. "The commercial real estate projects honored were a celebration of those people who helped grow our economy in 2016."