Bisnow Women Leading Real Estate Honoree Brooke Harlander On Women's Impact In CRE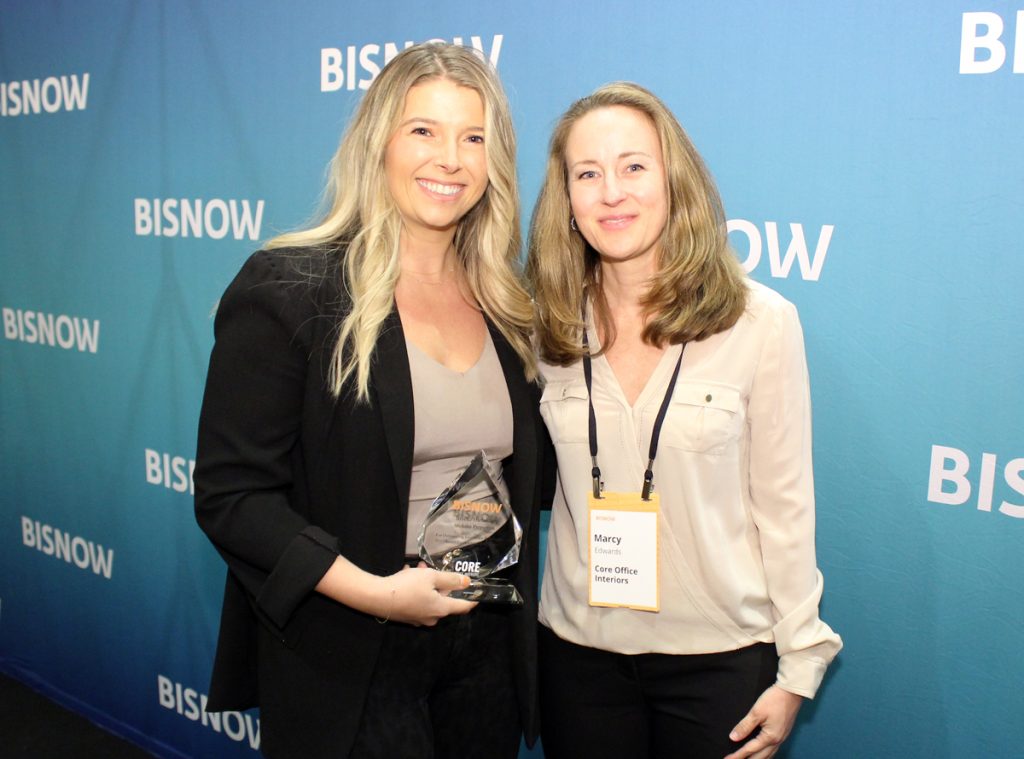 Bisnow Austin | John Knowles, Studio B Writer

While commercial real estate is showing progress in increasing diversity and implementing equality initiatives, women still only represent 37% of its workforce. Even fewer land higher executive roles in the industry, with just 9% of C-suite positions held by women.

But some in Austin are steadfast about creating more opportunities for diversity and working toward women holding more impactful roles in CRE.

"With Austin being a hotbed for talent, we're being more intentional to hire women and nurture their skills to hold more executive positions and have a greater impact in CRE," said Brooke Harlander, a regional partner who oversees the Austin office for CRE development and management firm St. John Properties.

Harlander attended Bisnow's Austin Women Leading Real Estate event on Oct. 19 at the Hyatt Regency Austin, where she was honored for the impact she has made in CRE.

Bisnow spoke with Harlander about how it felt to be an honoree at the Austin event, what inspires her to keep pushing forward and knocking down barriers in CRE, and how women can break through in the industry.

Bisnow: What inspired you to get into commercial real estate, and what keeps you pushing forward?

Harlander: I got an internship with the now-defunct real estate company General Growth Properties, which at the time was one of the largest shopping mall operators in the country. This initially sparked my interest in CRE and helped me begin building relationships with people in the industry, which has become my favorite part of this business. It makes my job more fun and exciting to work with intelligent, creative and hardworking people who become my friends. Secondly, the tangibility of getting to point to buildings you worked on that will potentially outlive you has also been a special part of the business for me.

Bisnow: What do you think are some of the diversity challenges that continue to hinder the industry's overall progress?

Harlander: When I got into the business, having a degree in real estate was not a thing. This means that most people have entered the CRE field because they had a friend or family member who helped them get into the business, or they "fell into it." That type of hiring does not intrinsically breed diversity and inclusion. There are more academic programs out there now, which may help younger generations gain exposure to the industry and level the playing field a little bit. However, to see real change more quickly, I believe it's essential to have leadership make diversity a priority in hiring and, more importantly, training so that there are more diverse and qualified candidates to fill the roles.

Bisnow: How did it feel being an honoree at Bisnow's Austin Women Leading Real Estate event?

Harlander: I was truly honored and quite surprised to be an honoree at Bisnow's event. I've only been in Austin for a year and a half, so to be recognized in such a short time is really flattering. What's more exciting is to know that I'm in a position where we are just getting started. Austin is a great place to be.

Bisnow: How are you able to break down barriers and continue to promote more diversity in Austin's CRE scene through your role as a regional partner of St. John Properties?

Harlander: I'm currently the only female partner in our company, and we're starting to see some changes in regards to diversity. We're on the starting line where we have the opportunity to build an immense runway with great products, provide our clients optimal service and choose who we want to be on our team.

Austin is full of amazing talent, and I aspire to make intentional selections for my teams and consultants to grow diversity in the industry. I will break down barriers because I am honest and transparent and can be relentless when I want to achieve something. Increasing diversity is something I personally care a lot about.

Bisnow: What are some of the greatest contributions that women have made to help evolve Austin's CRE market?

Harlander: One of the greatest things about the women I know and surround myself with is we help lift each other up in this market. We look for opportunities to help each other, to share lessons learned, to introduce each other to the right contacts and, most importantly, to have each other's backs. We all want to succeed in our careers while living the everyday challenge and opportunity of being partners, mothers and friends.

I think the greatest contributions were made by the women who every day, no matter who you are, make an effort to connect others with helpful resources, who show empathy to their peers, all the while creating success for their organizations. I experienced this support personally in Austin as a new mom in a new place, trying to open a new office. I know that I'm not the only one who has experienced this support from their female colleagues, and so it truly is an evolution. I could point to almost any of my co-honorees and tell you a story about how they helped me or someone I know. To me, it's the everyday actions that may seem small at the moment but lead to big achievements.

Bisnow: What advice do you have for women looking to break into the industry?

Harlander: Networking is key. However, it's not just about who you know, but who knows what you know. Be candid with people about what you have done and ask questions about things you don't know. "No ego, amigo," as Peloton instructor Jess Sims would say.

People talk and want to help place good talent in this industry. However, you can never be afraid to say, "I don't know." When you are new, people don't expect you to know. Networking will also help you connect with the right people and get you on a path where you can start.

Lastly, I always tell people who are new to the workforce to make sure you pick your boss, not just a job. Who your leadership is can make or break a career path. If I didn't have a supportive leader when I came to St. John Properties, I wouldn't be in the role I'm in now.

This article was produced in collaboration between Studio B and St. John Properties. Bisnow news staff was not involved in the production of this content. Studio B is Bisnow's in-house content and design studio. To learn more about how Studio B can help your team, reach out to studio@bisnow.com.