Long-Awaited Retail Projects are Bringing to Life all Around Baltimore
Southeast Real Estate Business  |  Bill Holzman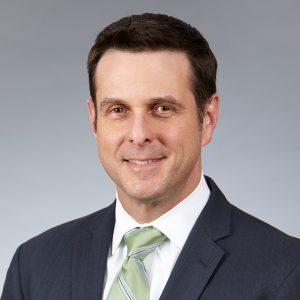 A number of high-profile retail and mixed-use developments throughout the greater Baltimore metropolitan area have been stuck in neutral over the past few years, with issues ranging from changes to the local real estate environment, construction issues, leasing challenges related to store closings and consolidations, corporate reevaluations and the constantly shifting tastes and shopping habits of the Baltimore consumer.
Successful retail projects must enjoy a string of positive outcomes (as well as luck), including support from retailers, the capital markets and the local community. Below is a rundown of local retail or mixed-use developments that have recently sprung to life, as well as some that still remain on the starting block.
Mill Station in Owings Mills
Owings Mills Mall opened to significant fanfare in 1986 and stood face-to-face with a wrecking ball in 2016. Numerous ownership groups, design iterations and new retail projects emerging within close proximity kept pushing its reincarnation back further.
Finally, the renderings of the "demalled" project were unveiled to the public last fall, along with announcement of several leasing successes. This summer, construction remains in full bore leading up to an expected fall opening of Costco, followed by Lowe's Home Improvement, Homesense, Burlington and Five Below, according to developer Kimco Realty. Its location overlooking Interstate 795 in Baltimore County and near a Metro station was never an issue. The emergence of Metro Centre at Owings Mills, a transit-oriented development, and Foundry Row, anchored by Wegmans, undoubtedly delayed the project's timetable.
Towson Row
 Ten miles north in Baltimore County finds Towson Row, a project initially revealed in 2013 but since stalled when construction equipment struck a bed of rock underground and forced necessary design alterations. Developer Caves Valley Partners joined forces with Greenberg Gibbons to jumpstart the $350 million mixed-use project, which occurred with a recent groundbreaking.
Adding to the already-announced student housing (300 units) to support nearby Towson University are two Hilton hotel brands, with additional components calling for 150,000 square feet of commercial office space, 150,000 square feet of retail space, including a grocery store, and 250 residential units. Delivery is expected in mid-2020.
Yard 56
 MCB Real Estate intends to positively change the narrative of Baltimore City with this new mixed-use project containing 2.2 million square feet of retail and Class A office space, as well as a full-service hotel and approximately 300 residential units. Ground was broken in May on the site of a former manufacturing plant adjacent to the Johns Hopkins Bayview Medical Center. LA Fitness has signed a 34,000-square-foot lease as the first tenant. Additional announcements are coming soon.
Paragon White Marsh
This proposed 100-store outlet mall overlooking Interstate 95 has been officially shelved, despite winning a protracted zoning battle that allowed retail. The property is expected to change hands in the near future. While a portion of the acreage is expected to contain some retail elements, the continuing insatiable demand for large-scale warehouse product in this region will most likely pivot this project in a new direction. Indicators suggest two locally owned development companies are standing ready to take over the reins in short order.
TradePoint Atlantic
Among the largest and most ambitious projects on the East Coast is this 3,100-acre project in eastern Baltimore County that has already landed major users including Amazon and Under Armour. Comprising predominantly warehouse, distribution and manufacturing product, TradePoint Atlantic is also pursuing complementary retail uses such as restaurants and a grocery store to join an already announced convenience store. The 150,000-square-foot planned retail center will support a dedicated employee audience that is expected to number in the thousands, as well as the surrounding dense residential base.
Greenleigh at Crossroads
Greenleigh at Crossroads, the next development phase of Baltimore Crossroads, a 1,000-acre mixed-use community in Baltimore County, is hitting its stride with the opening of several new restaurants, a new hotel and recent signing of Stanley Black & Decker to a full-building lease that will add 400 employees to the site on a daily basis.
Several years after making the decision to integrate residential uses into this phase of the development, a new wave of multifamily, single-family and townhomes recently opened. The next emphasis for developers St. John Properties and Somerset Construction Co. is to attract a full-service grocer, along with new restaurants and retailers to occupy two soon-to-becompleted retail buildings and several available pad sites.
https://southeastrealestatebusiness.epubxp.com/i/1000508-jul-2018/12?m4=