The Big Bean Coffee Shop Opening Third Location at I-97 Business Park
Operated by husband-and-wife team Christie and Greg Coster since 2019, new location at 231 Najoles Road to join sites in Annapolis and Severna Park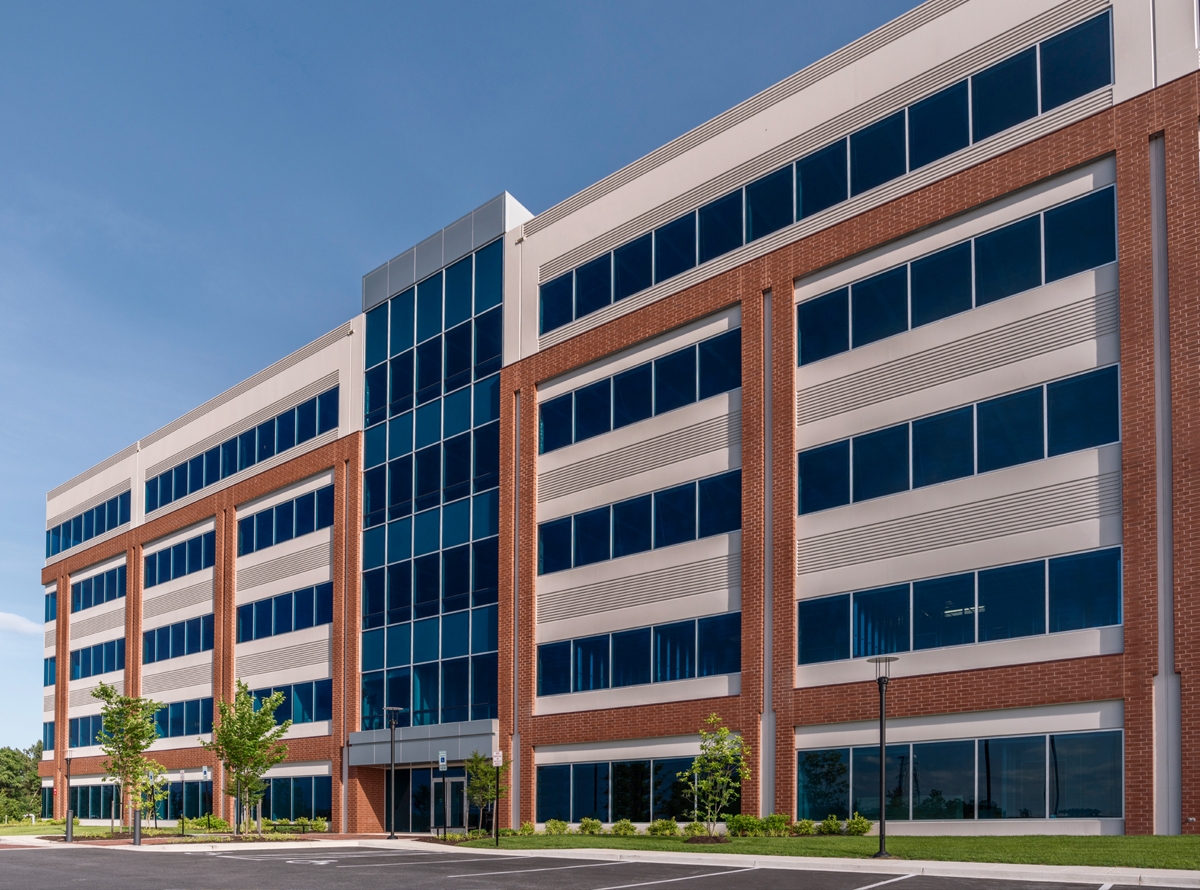 BALTIMORE, MD – The Big Bean, a coffee shop and café operated by the husband-and-wife duo of Christie and Greg Coster since 2019, has signed a lease with St. John Properties, Inc. for 1,762 square feet of space at the I-97 Business Park. The new location at 231 Najoles Road is expected to open next spring, and will be the group's third site in Anne Arundel County, and second in the St. John Properties portfolio. The couple opened a location at St. John Properties' 888 Bestgate Road in early 2021, and the original location in Severna Park, which the couple had purchased in 2019, has been open since 2000. Eric Llewellyn of St. John Properties represented the landlord and John Rosso, Jr. of Rosso Commercial Real Estate Services, LLC represented the tenant in this transaction.

The Big Bean offers an assortment of freshly-brewed hot and iced coffee selections, specialty teas, superfood and frozen lattes, and smoothies. Popular menu items include Cappuccino and Mexican Mocha coffee, Nitro on Tap iced tea, Chai Tea Latte, and Tropical Green and Strawberry Banana Yogurt smoothie. The concept also offers kiddie drinks such as chocolate milk and fruit smoothies, as well as vegan and gluten-free snacks. The location at 231 Najoles Road will also include an outdoor patio.

"We identified the need for a local coffee shop in the Millersville area, given the absence of one serving the greater Severna Park, North Crofton, Old Mill and Glen Burnie communities," explained Greg Coster. "Our business has substantially grown to the point where we needed a central warehouse to store goods, and the new site at I-97 Business Park will contain a small storage element. This location triangulates the three shops and is perfectly situated for the warehouse purpose. In truth, we chose the landlord prior to beginning our actual real estate search. Our relationship and experience with St. John Properties has been so strong and smooth, that we knew we wanted to expand in their portfolio. 231 Najoles Road and I-97 Business Park also satisfied every requirement from an ease of access and visibility standpoint, so the decision was easy."

Coster added that the new location will feature a custom-designed bar that is being manufactured in Italy. The all-steel unit will be equipped with refrigeration and piping to allow baristas to make drinks while consumers watch from adjacent seating. "This piece is extremely heavy duty, a dream come true with its versatile functionality and will be a conversation starter given its unique and sleek design. We are creating our entire store layout around its placement."

Delivered in 2017, 231 Najoles Road is a five-story, 126,500 square foot Class 'A' commercial office building featuring 26,000 square foot floor plates. The building earned LEED Gold certifications from the U.S. Green Building Council for implementing energy and water efficient systems that conserve energy, and the use of building materials with low impact to the environment and drought-resistant landscaping.

I-97 Business Park consists of 13 commercial office and flex/R&D buildings comprising more than 500,000 square feet of space. It is situated close to Interstates 97, 695 and 95, as well as MD Route 295 and 32. Free parking is available throughout the business park and the immediate service area includes numerous business amenities including fast-casual and sit-down restaurants, retail centers, and hotels.

According to DriveResearch.com 74 percent of all American consumers drink coffee daily, and 32 percent purchase coffee from a coffee shop one to three days each week, with many spending approximately $20 per month. At 85 percent, retirees are the most likely audience to drink coffee each day. The National Coffee Association released information recently suggesting that coffee has surpassed water as the favorite beverage among United States consumers.

"Coffee shops are not only a popular amenity for our clients' employees who come to work every day inside our business communities – they have also become a destination, attracting a wide audience from the surrounding community, where people unwind, relax with a friend, network or conduct business," stated Bill Holzman, Vice President, Retail Leasing for St. John Properties. "The Big Bean is very well known for its sincere efforts and ability to become immersed, active participant in the local community, and we are grateful to have them in our portfolio. Once you become a regular customer of The Big Bean, you also immediately become a friend."

Founded in 1971, St. John Properties, Inc. is one of the nation's largest and most successful privately held commercial real estate firms. The company is distinguished by its commitment to customer service, achievements in green building, and top-rated workplace culture. Throughout St. John Properties' 52-year history, the company has developed more than 23 million square feet of flex/R&D, office, retail, warehouse space and has investments in over 3,000 residential units. The company proudly serves more than 2,500 clients in Colorado, Florida, Louisiana, Maryland, Nevada, North Carolina, Pennsylvania, Texas, Virginia, Utah, and Wisconsin. For more information about the company, visit www.sjpi.com.