Technology Company EIT 2.0 Signs 10,800 Square Foot Lease with St. John Properties at Leesburg Tech Park in Leesburg, VA
Approximately 35 employees will move to 900 Sycolin Road later this year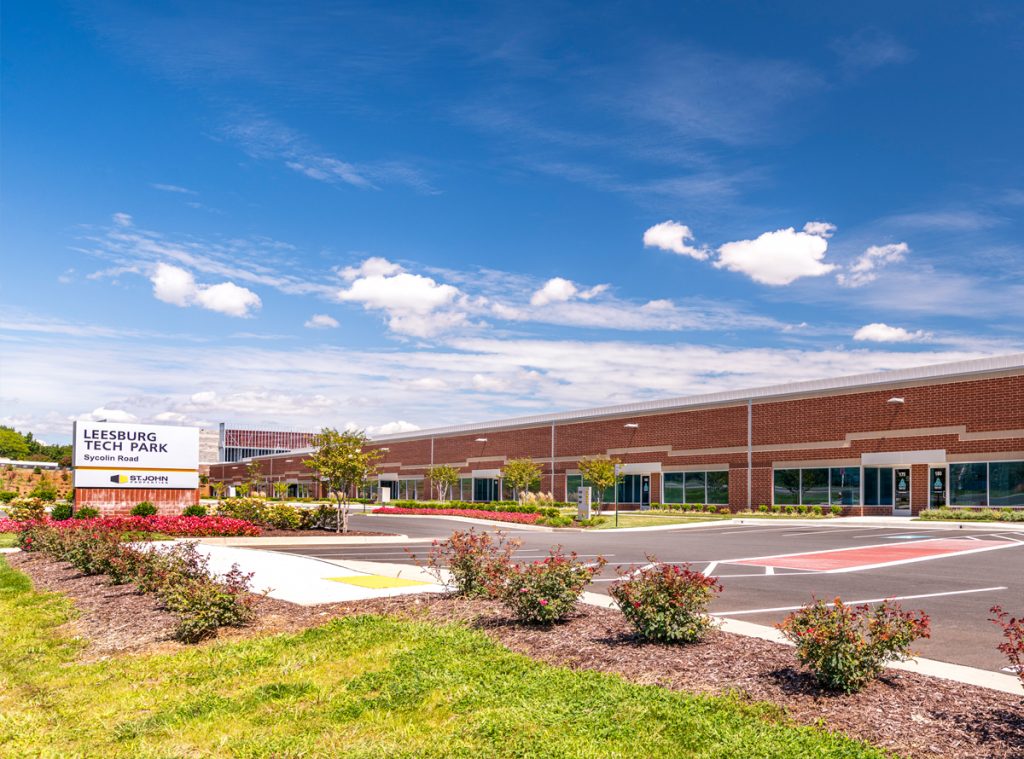 ASHBURN, VA – Technology company EIT 2.0 has signed a lease with St. John Properties, Inc. for 10,800 square feet of space at Leesburg Tech Park in Leesburg, Virginia. The company will relocate to 900 Sycolin Road along with approximately 35 employees later this year. Danny Foit, Leasing Representative with St. John Properties represented the landlord, and Casey Veatch, Principal at Veatch Commercial represented the client in this transaction. The entity originated as part of Electronic Instrumentation and Technology, a company founded by Joe May in 1977.

After selling the Contract Manufacturing division of the company earlier this year to a firm headquartered in Germany, the group pivoted to focus on providing Ultraviolet (UV) measurement, Avionics and Applied Technology with its new EIT 2.0 brand. According to May, who serves as the company's President, EIT 2.0 will provide tools designed to lower infection rates and healthcare costs, and maintain the longevity of individuals' health, along with electronic products used in aviation and other industries.

"Our work often takes us to hospitals and healthcare facilities where we apply our UV technology to disinfect patient and operating rooms, as well as other high-use sections of the buildings," explained May. "The space at Leesburg Tech Park is perfect for our technology-based products, especially considering our business utilizes two aircraft which are based at adjacent Leesburg Airport. Equally, a number of service-based organizations such as restaurants and retail operations are located nearby to serve the needs of our employees. In addition, 900 Sycolin Road is directly adjacent from our former offices which will minimize disruption to our existing staff."

900 Sycolin Road is a single-story building featuring 51,120 square feet of flex/R&D space, 16-foot ceiling heights with dock and drive-in rear loading. St. John Properties is presently developing the 17-acre business community that is configured to support more than 160,000 square feet of space. Each building is designed for LEED certification which focuses on ways to conserve water and energy, limit transportation and waste of building materials, improve air quality and reduce greenhouse gas emissions.

"Joe May and his team have been world-class tech innovators for a long time, and we are excited to be working with them on this new facility in Leesburg. The high ceilings and flexible space provided by 900 Sycolin are designed to support the range of uses required by EIT 2.0 including laboratory and R&D work, warehouse and logistics, and administrative and office functions," stated Matt Holbrook, Regional Partner, Virginia and Central Maryland for St. John Properties. "Leesburg Tech Park continues to attract diverse uses based on its unique building design, proximity to amenities and a strategic location near Sycolin Road, Bolen Park, and the Leesburg Executive Airport."

Leesburg Tech Park is adjacent to the Leesburg Executive Airport, five miles from Ashburn and 13 miles from Dulles International Airport. The business community is within close proximity to VA Route 7 (Harry Byrd Highway), VA Route 267 (Dulles Greenway) and US 15 (Leesburg Bypass).

Founded in 1971, St. John Properties, Inc. is one of the nation's largest and most successful privately held commercial real estate firms. The company is distinguished by its commitment to customer service, achievements in green building, and top-rated workplace culture. Throughout St. John Properties' 51-year history, the company has developed more than 22 million square feet of flex/R&D, office, retail, warehouse space and has investments in over 2,600 residential units. The company proudly serves more than 2,500 clients in Colorado, Louisiana, Maryland, Nevada, North Carolina, Pennsylvania, Texas, Virginia, Utah, and Wisconsin. For more information about the company, visit www.sjpi.com.