St. John Properties Welcomes Carol Cavallaro as Director, Human Resources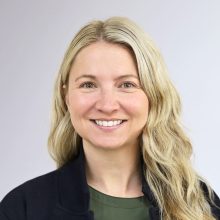 BALTIMORE, MD – St. John Properties, Inc., a Baltimore-based commercial real estate development and management company with a national portfolio valued at more than $5 billion, has selected Carol Cavallaro as Director, Human Resources. Cavallaro brings 14 years of human resources experience to the company.

Cavallaro is responsible for all human resources-related initiatives for the company's 11 regional offices, with a focus on executing talent acquisition and retention activities, completing on-boarding programs, overseeing annual performance reviews, and addressing other priorities in the employee lifecycle, including training and professional development programs.

Cavallaro earned a Bachelor's degree in Psychology from The Pennsylvania State University and holds a Professional in Human Resources (PHR) certification.

"Carol is an experienced human resource professional with an impressive and diversified background that makes her uniquely suited for this high-profile position within our company," stated Lori Rice, Executive Vice President and Chief Financial Officer at St. John Properties. "Instilling and perpetuating a collaborative and rewarding corporate culture that enables us to attract and retain a high-performing workforce is a top priority at St. John Properties. We believe Carol will help us build upon our rewarding and professional environment."

Founded in 1971, St. John Properties, Inc. is one of the nation's largest and most successful privately held commercial real estate firms. The company is distinguished by its commitment to customer service, achievements in green building, and top-rated workplace culture. Throughout St. John Properties' 52-year history, the company has developed more than 23 million square feet of flex/R&D, office, retail, and warehouse space, and has investments in over 3,000 residential units. The company proudly serves more than 2,500 clients in Colorado, Florida, Louisiana, Maryland, Nevada, North Carolina, Pennsylvania, Texas, Virginia, Utah, and Wisconsin. For more information about the company, visit www.sjpi.com.