St. John Properties to Build Leander's First Class 'A' Office Building in Northline
Scheduled to break ground in Q1 2024, the 120,000-square foot project with ground-floor retail will become the first commercial component in the 116-acre mixed-use Northline development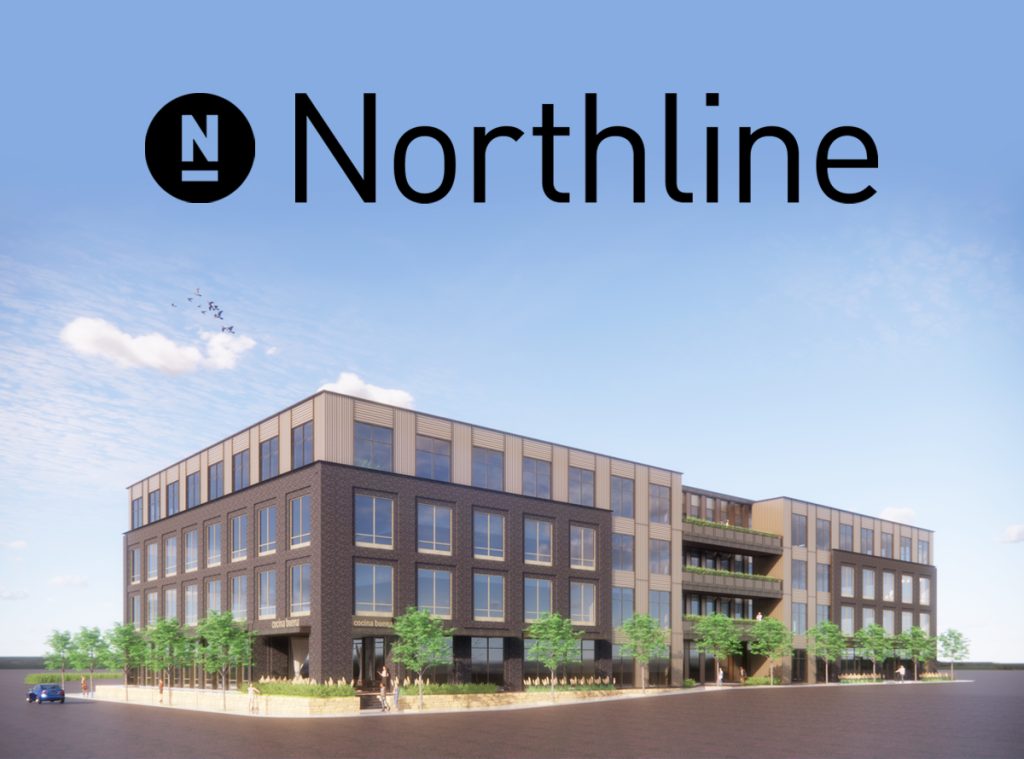 LEANDER, Texas— St. John Properties, Inc. plans to break ground early next spring on a 120,000-square-foot project in Leander that will become the suburban community's first Class 'A' office building and the first commercial component of the 116-acre urban, mixed-use Northline development 30 miles north of Austin.

The four-story building is designed to earn LEED certification and will offer high-quality finishes, floor-to-ceiling windows, as well as 15,500 square feet of ground floor retail and restaurant space. The floorplates will be able to accommodate tenants that are diverse in size and services. Located at 1157 Main St., the project is scheduled to be completed in the first half of 2025.

Perennially listed among the fastest growing cities in the nation, Leander has experienced tremendous residential growth over the last decade, fueling demand for commercial space among retailers and other businesses.

"This project will help meet pent-up demand for office space in Leander, including among small business owners living in the area who want to work close to home," said Brooke Harlander, Regional Partner at St. John Properties. "The unique Northline location will offer restaurant and retail options both in the building and nearby, as well as walkable amenities which are increasingly valued by employers and workers but not often offered in most suburban office buildings."

Founded in 1971, St. John Properties is one of the nation's largest and most successful privately held commercial real estate firms with assets of more than $5 billion across 11 states. The Baltimore-based developer opened a Texas regional office in Austin in 2022, which Harlander leads.

St. John Properties specializes in multi-tenant buildings designed to serve tenants small to large such as law firms, tech companies and business consultants. Suites offered in the new Northline building will start at 2,000 square feet.

The company frequently builds in suburban areas to be near the residences of business owners, and the Northline project will match the company's approach to construct office buildings in a walkable, mixed-use suburban development.

Milestone for Northline and Leander

The start of construction on the new office building will mark a major milestone for Northline, Leander's new downtown district is slated to include more than 5 million square feet of office, retail, residential, hotel and civic space as well as a signature park.

"We're in the process of creating a downtown mixed-use environment and the addition of this building is the first big step in diversifying and enhancing commercial space at Northline," said Alex Tynberg, principal of Northline Leander Development Company. "This building will offer retail on the ground floor and help draw in other retailers to Northline by providing a consistent customer base for shops and restaurants on weekdays — including workers coming into Leander from other communities."

Residents will begin moving into Northline's first apartments and townhomes later this year.

The project also serves as a breakthrough for Leander, which has prioritized attracting more employers and retailers to the community in order to diversify its tax base and provide more employment opportunities to residents closer to home.

"This development greatly enhances Leander's opportunity to bring primary employers to our community," said Randall Malik, Director of Economic Development for the City of Leander. "Given that many companies have a condensed timeline for relocation, the presence of move-in ready office spaces in Leander positions us to be a more attractive destination for new businesses."

Project Team

The project team for the St. John Properties Northline office building includes:
Architect — Beck Design
Civil Engineer — Kimley-Horn
Landscape Architect — KW Landscape Architects
MEP Design – WGI
Structural – Dunaway

About St. John Properties, Inc.:

Founded in 1971, St. John Properties, Inc. is one of the nation's largest and most successful privately held commercial real estate firms. The company is distinguished by its commitment to customer service, achievements in green building, and top-rated workplace culture. Throughout St. John Properties' 52-year history, the company has developed more than 23 million square feet of flex/R&D, office, retail, warehouse space and has investments in over 3,000 residential units. The company proudly serves more than 2,500 clients in Colorado, Florida, Louisiana, Maryland, Nevada, North Carolina, Pennsylvania, Texas, Virginia, Utah, and Wisconsin. For more information about the company, visit www.sjpi.com.


About Northline:

Northline is Leander's new downtown district – a unique destination where contemporary design meets the character and charm of Texas Hill Country tradition. From restaurants, retail and residential, to offices, healthcare, hotels, civic and public gathering spaces, this urban mixed-use community will become the heart and soul of Leander and transform Williamson County. Visit NorthlineLeander.com for more information.