St. John Properties Promotes Mike Jones and Ellen Quinn in Interior Construction Division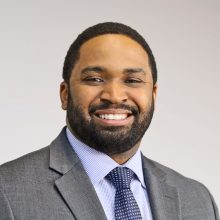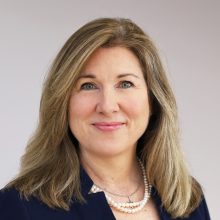 BALTIMORE, MD – St. John Properties, Inc., a Baltimore-based commercial real estate firm which has developed more than 22 million square feet of space and is active in nine states, has announced the promotion of Mike Jones to Project Manager and Ellen Quinn to Manager of Administration in the company's in-house Interior Construction division. Jones has been with the company since 2016 and was formerly Superintendent, Interior Construction and also served as a Building Engineer on the Property Management team. Quinn, who was formerly Interior Construction Coordinator, is in her second stint with St. John Properties and rejoined the company in 2019.

Jones will manage the tenant build-out process for companies that have recently leased space, or are expanding an existing presence within a building in the St. John Properties Maryland portfolio. His role includes establishing and adhering to construction timelines, overseeing activities of third-party contractors, maintaining budgets and ensuring successful build-outs.

In her new role, Quinn will support the activities of the St. John Properties Project Management team and act as a liaison with tenants during the construction build-out process. Her responsibilities include communicating with architects and engineers to obtain necessary permits and approvals, scheduling walk-throughs, tracking invoices and performing various administrative functions.

"Both Mike and Ellen are consummate professionals that lead by example with a strong work ethic and problem-solving approach," explained Tom Nelson, St. John Properties' Vice President of Interior Construction. "They are integral members of our team that work diligently to deliver timely and best-in-class build-outs and these promotions are in recognition of their loyalty, dedication and contributions to our company and our tenants."

Founded in 1971, St. John Properties, Inc. is one of the nation's largest and most successful privately held commercial real estate firms. The company is distinguished by its commitment to customer service, achievements in green building, and top-rated workplace culture. Throughout St. John Properties' 51-year history, the company has developed more than 22 million square feet of flex/R&D, office, retail, warehouse space and has investments in over 2,600 residential units. The company proudly serves more than 2,500 clients in Colorado, Louisiana, Maryland, Nevada, Pennsylvania, Texas, Virginia, Utah, and Wisconsin. For more information about the company, visit www.sjpi.com.