St. John Properties, Inc. Promotes Cindy Thayer to Vice President, Controller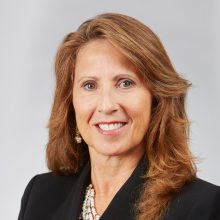 BALTIMORE, MD (August 10, 2023) – St. John Properties, Inc., a Baltimore-based commercial real estate development and management company with a national portfolio valued at more than $5 billion, has announced the promotion of Cindy Thayer to Vice President, Controller. Thayer started with the company in 2009 as Assistant Controller, and formerly served as Controller and Assistant Vice President, Controller.
In her continuing role with St. John Properties, Thayer will oversee the responsibilities of the in-house accounting department. This includes interacting with executives to set financial objectives, create and monitor budgets, and complete financial reporting and cash management activities. She will also provide input and assist with the execution of new processes and protocols designed to improve operational efficiencies of the accounting function.
Thayer has more than 31 years of business and financial experience. She earned a Bachelor of Science degree in Accounting from the University of Maryland, College Park and is a Certified Public Accountant in the State of Maryland.
"This promotion reflects Cindy's ability to problem-solve, deliver timely and accurate financial information, and work collaboratively," explained Lori Rice, Executive Vice President and Chief Financial Officer at St. John Properties. "Cindy's leadership in exploring and implementing new tools and procedures, have streamlined St. John Properties' accounting efforts throughout all departments." Founded in 1971, St. John Properties, Inc. is one of the nation's largest and most successful privately held commercial real estate firms. The company is distinguished by its commitment to customer service, achievements in green building, and top-rated workplace culture. Throughout St. John Properties' 52-year history, the company has developed more than 23 million square feet of flex/R&D, office, retail, and warehouse space, and has investments in over 3,000 residential units. The company proudly serves more than 2,500 clients in Colorado, Florida, Louisiana, Maryland, Nevada, North Carolina, Pennsylvania, Texas, Virginia, Utah, and Wisconsin. For more information about the company, visit www.sjpi.com.