First Fully-Dedicated Indoor Pickleball Facility in Baltimore County Coming to Timonium Exchange
Baltimore Pickleball Club, LLC signs lease with St. John Properties for 12,000 square feet of space within Timonium Exchange, located near the intersection of Interstate 83 and York Road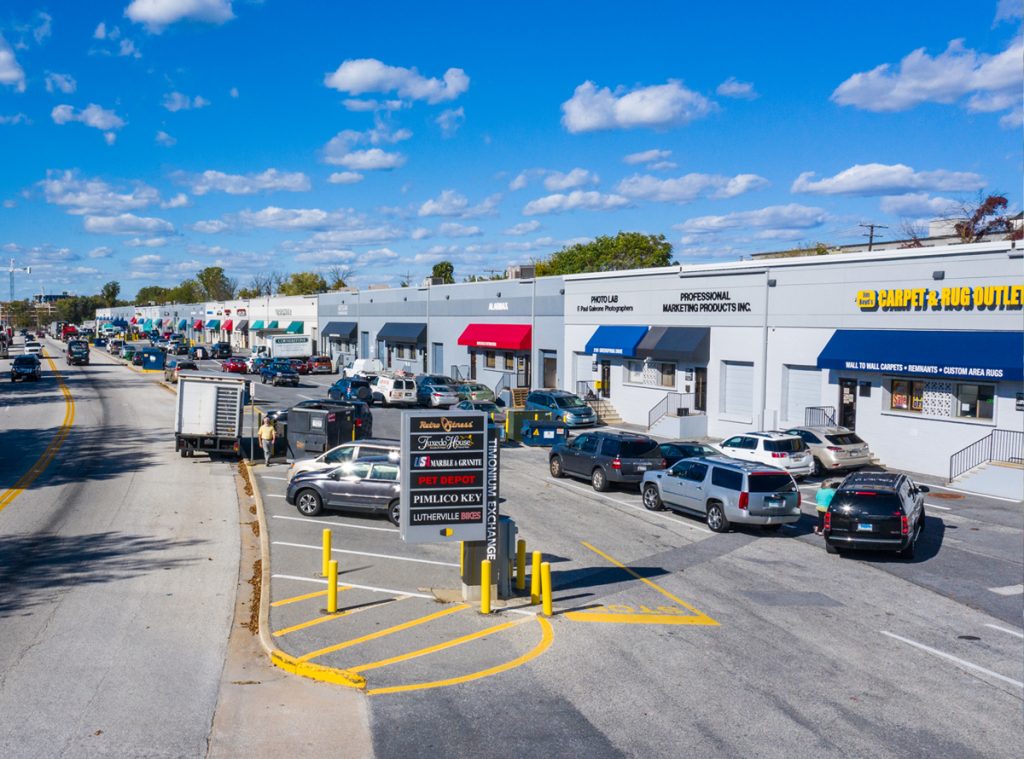 BALTIMORE, MD – Baltimore Pickleball Club, LLC has signed a lease with St. John Properties, Inc. for the first fully-dedicated indoor pickleball facility in the greater Baltimore County area. Owners including Bonny Gothier and her daughter Alex Guerriere, are expected to open the club in late 2023 within a 12,000 square foot space at Timonium Exchange, a single-story building in Timonium consisting of nearly 200,000 square feet of flex/R&D and retail space. Bill Holzman, Vice President of Retail Leasing for St. John Properties represented the landlord and John Schultz, Senior Vice President and Principal for MacKenzie Commercial Real Estate Services represented the tenant in this transaction.

Baltimore Pickleball Club intends to leverage the unprecedented growth currently underway in the sport, both locally and nationally. Conceived in 1965, Pickleball is considered among the fastest-growing sports in the country given its wide appeal among all age demographics. According to the Sports & Fitness Industry Association, more than a half-million people have taken up pickleball since early 2021, and more than five million currently play regularly. Pickleball equipment manufacturer Selkirk reports that Google searches for "pickleball" have increased nearly 220% over the past five years. Data from USA Pickleball shows that 52% of all core players are 55 years of age and older, with the fastest growth occurring among players under 24 years of age.

Pickleball was invented when two families in Washington State were searching for a fun activity to entertain their children. The group began gathering equipment laying around in a garage such as old ping-pong paddles and a wiffle ball and took advantage of a nearby badminton courts. Its ubiquitous name mirrors the collection of items used to invent the sport with a nod to "the pickle boat" in crew, where oarsmen were chosen from the "leftovers of other boats."

Bonny Gothier counts herself among the many that have recently "become obsessed" with the sport of pickleball and she, together with the ownership group, is taking this interest one step further with the creation of the Baltimore Pickleball Club. "I was introduced to the sport in Key Largo, Florida approximately four years ago and, upon talking to my neighbors that also reside in Connecticut and New Jersey, realized they regularly play at indoor facilities back home throughout the year. Baltimore County currently has no pickleball-only indoor venues, but I often see hundreds of people participating on makeshift tennis courts outside, while also playing in adverse weather conditions including cold and rain. With that type of commitment to the sport, we recognized the tremendous opportunity to fill an obvious need in the Baltimore community and grow the sport with the delivery of a world-class facility."

Baltimore Pickleball Club will be housed at Timonium Exchange. The space will include four dedicated pickleball courts, a practice wall, and a mezzanine level suited for the viewing of play on the courts below. The ownership group is also considering placing treadmills or exercise equipment on this level for players to warm-up and adding an enclosed private viewing area.

"Because all play will be videotaped, this private viewing room will be ideal for players to gather after a match and relive the games while enjoying a drink, or for a training session in which players rewatch play with their coach," Gothier explained. The facility will also be outfitted with a pro shop and locker rooms, and the ownership group plans to make beer and wine available.

Baltimore Pickleball Club will offer drop-in play, leagues and tournaments, and private lessons will be offered from a team of certified professionals. Activities will be separated into men's, women's, co-ed and youth categories. The club will also be available for children's birthday parties and corporate team-building events.

"A significant part of our motivation and investment is that we believe Baltimoreans deserve access to high-quality indoor pickleball facilities and we intend to deliver a professional concept to fill this void," stated Alex Guerriere. "We believe pickleball will eventually become a sport played in high school and college, and our facility can also serve as a youth training center and venue for competitions and leagues. Our objective is to create a best-in-class facility that rivals any around the country and we intend to be an active participant in and contributor to the local community."

Timonium Exchange, located near the intersection of Interstate 83 and York Road, is equipped with 18 to 20-foot ceiling heights and drive-in or front-loading docks. More than 22,000 vehicles pass the site on a daily basis, and nearly 135,000 people, with a household income surpassing $145,000, live within a five-mile radius.

"The building had the necessary high ceilings that are critical for pickleball play, and its location immediately off several major highways will allow participants – as well as schools – from a large radius to easily access us. The availability of free and plentiful parking was another important amenity," Guerriere added.

"Timonium Exchange is a flexible building that can support numerous uses including business-to-business and business-to-consumer companies, and space remains in high-demand given its strategic placement in the York Road corridor," stated Bill Holzman of St. John Properties. "Baltimore Pickleball Club will join an array of successful long-term businesses at one of the most well-known and desired buildings within St. John Properties' portfolio."

"The market for light industrial spaces in northern Baltimore County remains tight, with varied uses ranging from last-mile logistics to sports and entertainment facilities vying for an extremely limited supply," said John Schultz of MacKenzie Commercial Real Estate Services. "Baltimore Pickleball Club's ownership group brings tremendous passion to this endeavor and I have no doubt that they will be extremely successful given the current void in the marketplace, combined with their well-conceived model."

Founded in 1971, St. John Properties, Inc. is one of the nation's largest and most successful privately held commercial real estate firms. The company is distinguished by its commitment to customer service, achievements in green building, and top-rated workplace culture. Throughout St. John Properties' 51-year history, the company has developed more than 22 million square feet of flex/R&D, office, retail, warehouse space and has investments in over 2,600 residential units. The company proudly serves more than 2,500 clients in Colorado, Louisiana, Maryland, Nevada, North Carolina, Pennsylvania, Texas, Virginia, Utah, and Wisconsin. For more information about the company, visit www.sjpi.com.