Direct Line Global Triples its Presence at Ashburn Crossing with New 17,000 Square Foot Lease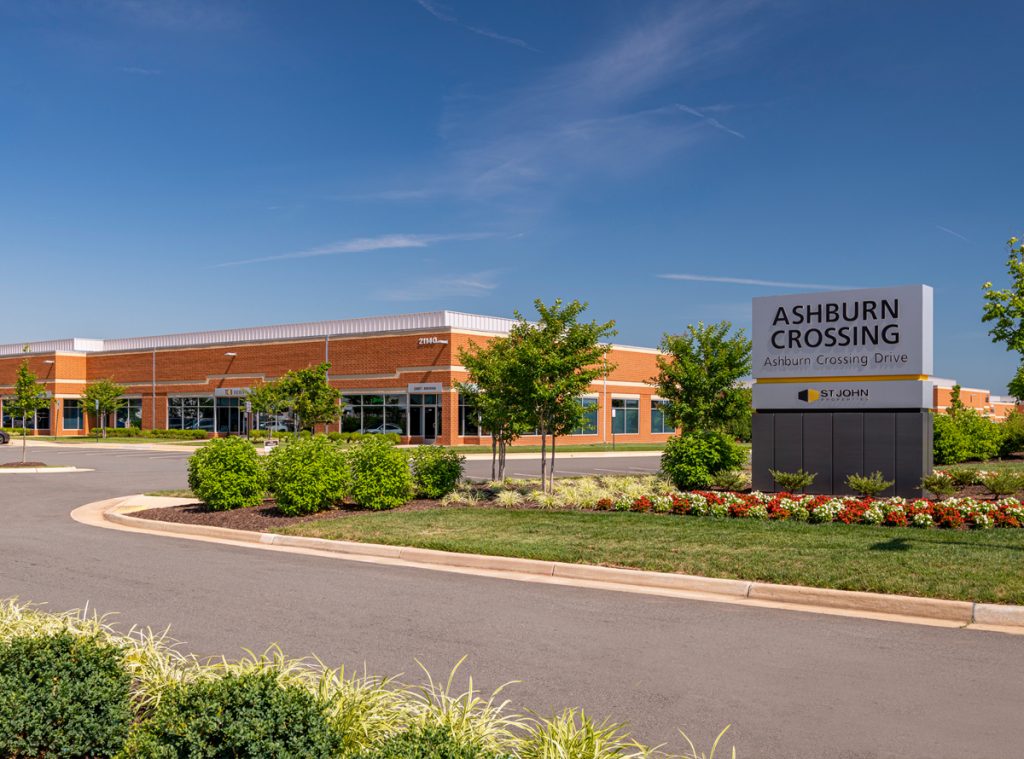 ASHBURN, VA – Direct Line Global LLC, an internationally recognized full-service provider of best-in-class design, integration, installation, maintenance, and management solutions that empower the cloud for data center owners and providers, has signed a lease with St. John Properties, Inc. for 17,040 square feet of space within Ashburn Crossing in Loudoun County, Virginia. The lease represents an expansion from the 5,520 square-foot space currently occupied by the Silicon Valley-based company. Upon its expected occupancy in mid-2023, Direct Line will nearly triple its presence within the 80-acre mixed-use business community.

Direct Line Global is moving its operations from 21005 Ashburn Crossing Drive to 21220 Ashburn Crossing Drive, a single-story building containing 46,080 square feet of flex/R&D space, which is presently under construction. Headquartered in Fremont, California, Direct Line is a globally-recognized technology services provider serving the mission-critical design, installation, and managed services needs of the growing data center industry. The company deploys decades of experience and knowledge through key partnerships with hyperscale technology companies, Multi-Tenant Data Centers (MTDCs), and key enterprise customers to serve their mission-critical data center infrastructure needs.

"Our Ashburn Crossing operation has us centered within Data Center Alley, and we are excited to serve the growing needs of our clients from this important geographic hub," explained Vern Kuehn, VP of Operations for Direct Line. "We are excited to continue to build our presence and the scale of our operations in the expanding Northern Virginia data center market."

"One of the key elements of our business is our people strategy, and we will use the increased space to support our team members and deliver on client pre-staging requirements, while also allowing us to continue to dedicate additional space for Direct Line University (DLU) – our regional training center that supports the training and development of our market-leading technicians. DLU is a key aspect of our efforts to support the growth and development of our people while also allowing us to support and impact the community in which we operate." For more information about Direct Line Global, visit www.dl-global.com.

Ashburn Crossing is located at the intersection of Gloucester Parkway and Loudoun County Parkway, and it presently comprises of six buildings totaling approximately 220,000 square feet of flex/R&D space. The project was recognized as the best R&D/Industrial/Flex project in 2018 by NAIOP's Northern Virginia chapter, the leading organization for developers, owners and related professionals in office, industrial and mixed-use real estate. With close attention to environmental sustainability, each building of the project has earned LEED® Silver certification from the U.S. Green Building Council. This helps tenants meet their environmental stewardship goals, attract and retain employees, and it reduce building operating costs. In 2021, St. John Properties initiated speculative development activities on three additional flex/R&D buildings comprising more than 135,000 square feet of space, as well as a convenience store pad site. The project also includes an additional 17 acres for future development potential along Gloucester Parkway.

"We are thrilled with Direct Line Global's expansion, and their trust in us. We are grateful to be their commercial real estate partner in Loudoun County so that they can focus on what they do best. Our mission is to stay ahead of the growth of great companies like Direct Line Global by delivering new buildings in key geographies," stated Matt Holbrook, Regional Partner, Virginia and Central Maryland for St. John Properties. "Given the extremely high volume of technology and data center activity in Northern Virginia, Ashburn Crossing is a perfect business community for Direct Line Global's long-term presence. From attracting talent to being proximate to other world-class companies, Ashburn Crossing is in the center of it all. Our flex buildings can support countless customized building configurations for all types of businesses, aiding to diversify the local economy while providing a home for small businesses."

Founded in 1971, St. John Properties, Inc. is one of the nation's largest and most successful privately held commercial real estate firms. The company is distinguished by its commitment to customer service, achievements in green building, and top-rated workplace culture. Throughout St. John Properties' 52-year history, the company has developed more than 23 million square feet of flex/R&D, office, retail, warehouse space and has investments in over 3,000 residential units. The company proudly serves more than 2,500 clients in Colorado, Louisiana, Maryland, Nevada, North Carolina, Pennsylvania, Texas, Virginia, Utah, and Wisconsin. For more information about the company, visit www.sjpi.com.