Defense Contractor DCI Solutions, Inc. Expands Within The GATE at Aberdeen Providing Ground
Since 2009, St. John Properties has delivered 14 buildings comprising 745,000 square feet of Class 'A' office and flex/R&D space at 416-acre business community in Harford County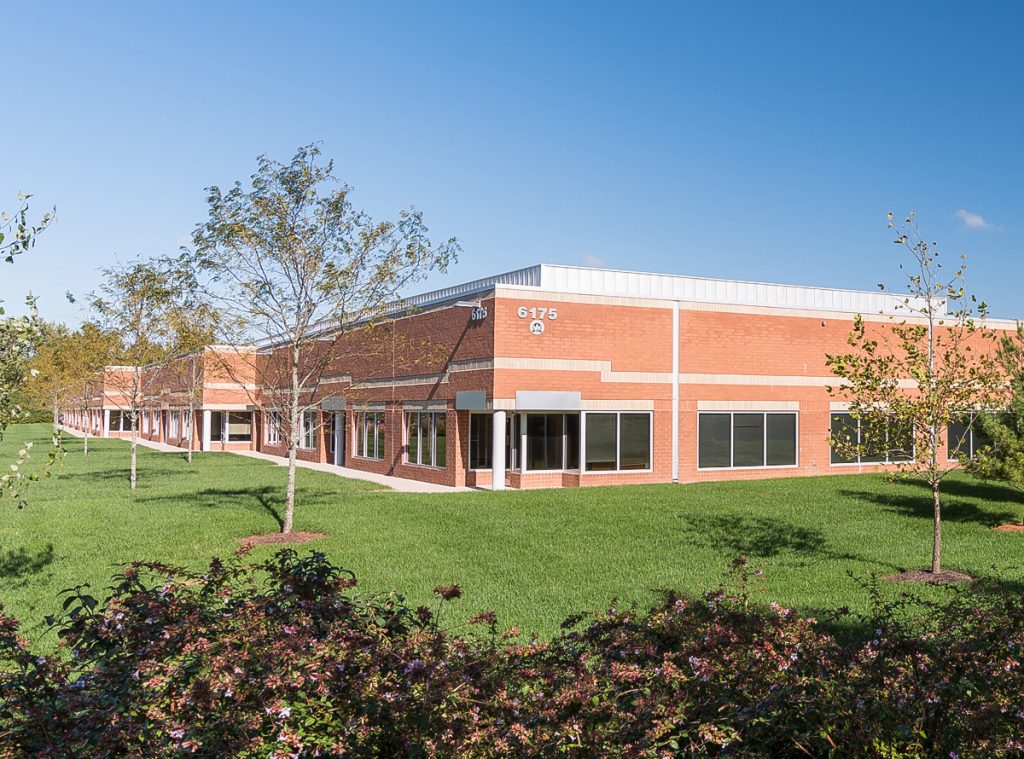 BALTIMORE, MD – Defense contracting company DCI Solutions, Inc. has signed a lease with St. John Properties, Inc. to expand into 12,074 square feet of space at The Government and Technology Enterprise (The GATE), a 416-acre business community situated within Aberdeen Proving Ground (APG) in Harford County, Maryland. The group will move approximately 130 employees to 6175 Guardian Gateway this summer. Michael Tait of St. John Properties represented the landlord and the client was self-represented in this lease transaction.

DCI Solutions provides tailored cybersecurity, artificial intelligence, systems engineering, healthcare IT engineering and program management services to a diverse list of public and private sector entities. The company has leased space at 6245 Guardian Gateway at The GATE since 2018, and is relocating to 6175 Guardian Gateway to focus on the development, production, and marketing of the company's Artificial Intelligence/Machine Learning cybersecurity tool CyFormer. This newly-launched product provides an adaptable and scalable solution to help companies augment their Cybersecurity posture using real-time artificial intelligence technology.

"The GATE has proven to be the ideal location for our company given its presence near our government contracting customers, remaining here to satisfy our expansion needs is the most sensible decision for our employees and our customers," explained Ted Ryerson, Chief of Staff for DCI Solutions. "There are tangible security, logistical and business benefits of maintaining our corporate headquarters within the confines of Aberdeen Proving Ground, and we also wanted to minimize disruption to our loyal employees and customers."

The GATE is a mixed-use commercial office and technology business park located within immediate proximity to the 2.4 million square foot Command, Control, Computer, Communication, Cyber Intelligence, Surveillance and Reconnaissance (C5ISR) operations center. It is the only business community located within the secure gates of APG, offering tenants 24/7 unrestricted access. Since 2009, St. John Properties has delivered 14 buildings comprising approximately 745,000 square feet of Class 'A' multi-story and single-story office, and flex/R&D space at The GATE.

The now 100% leased 6175 Guardian Gateway is a single-story building comprising 54,120 square feet of flex/R&D space. Featuring 18-foot ceiling heights, dock and drive-in loading options and a free surface parking lot, the building earned LEED Gold certification from the U.S. Green Building Council for satisfying appropriate design requirements utilized in its construction.

The GATE provides tenants a direct connection to APG's secure hardwired IT/communications network and is located less than three miles from Interstate 95, five miles from Bel Air, 20 miles from the Baltimore Beltway, 40 miles from BWI Airport, 60 miles from Philadelphia and 70 miles from Washington, D.C.

"Developed in partnership with the US Army, The GATE continues to be the location of choice among defense contractors serving federal customers on Aberdeen Proving Ground," stated Matt Lenihan, Senior Vice President of Leasing for St. John Properties. "It has been impressive to watch the rapid growth of DCI Solutions, who's footprint at The GATE has grown 5x since they first signed with St. John Properties in 2018. The unique attributes of The GATE allow our clients like DCI to collaborate with government customers and business partners in a secure campus environment specifically designed to support the mission of APG."

Founded in 1971, St. John Properties, Inc. is one of the nation's largest and most successful privately held commercial real estate firms. The company is distinguished by its commitment to customer service, achievements in green building, and top-rated workplace culture. Throughout St. John Properties' 52-year history, the company has developed more than 23 million square feet of flex/R&D, office, retail, and warehouse space and has investments in over 3,000 residential units. The company proudly serves more than 2,500 clients in Colorado, Florida, Louisiana, Maryland, Nevada, North Carolina, Pennsylvania, Texas, Virginia, Utah, and Wisconsin. For more information about the company, visit www.sjpi.com.