Bray & Scarff Signs 12,000 Square Foot Lease to Expand Presence at Laurel Business Park to 84,000 Square Feet of Space
Location serves 15 sites situated throughout Maryland, Washington, D.C. and Northern Virginia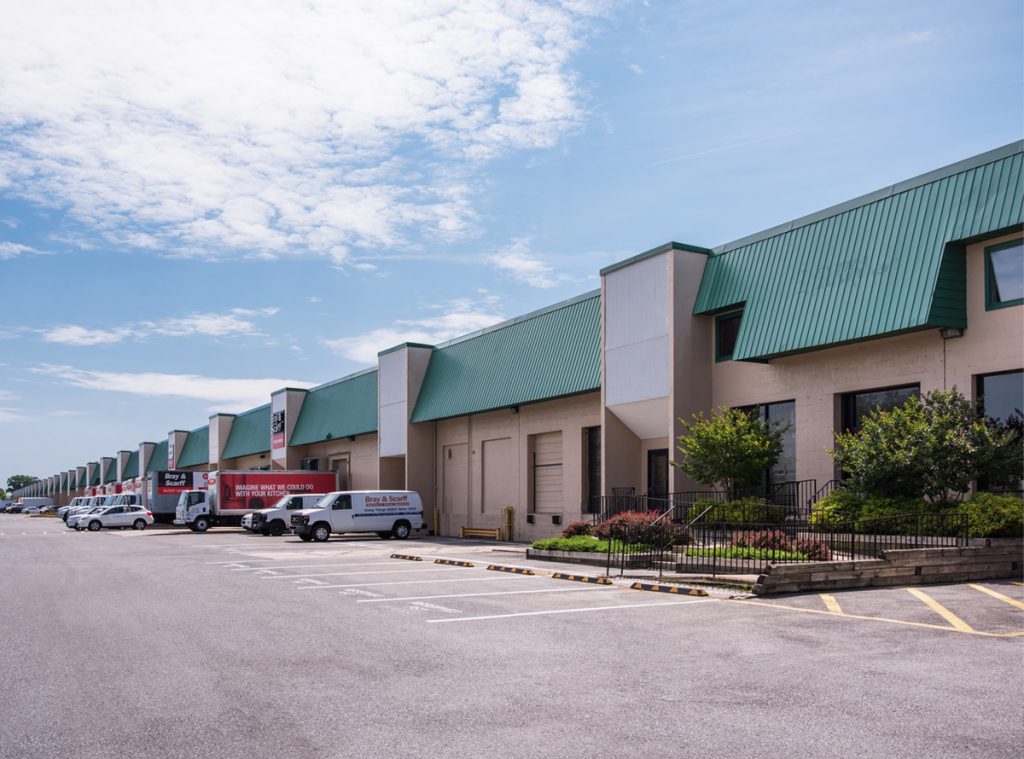 BALTIMORE, MD – Bray & Scarff, a family-owned company founded in 1930, has signed a lease with St. John Properties, Inc. for 12,000 square feet of space at 8610 Cherry Lane, a move which expands its presence within Prince George's County's Laurel Business Center to 84,000 square feet of space. The 210-person company sells a full range of home appliances, and provides kitchen design and remodeling services to residential customers throughout the central Maryland, Washington. D.C. and Northern Virginia region. Claire Cobert of St. John Properties represented the landlord and the client was self-represented in this transaction.

According to Justin Dodson, Vice President with Bray & Scarff, the location within the two-building business community services the company's network of 14 retail locations and one outlet center. "Companies in virtually all industries have been challenged by continuing supply chain issues created by the pandemic and we are no different," Dodson explained. "Our business continues to perform extremely well and we were in need of additional warehouse space to store inventory such as refrigerators, dishwashers, washer and dryers, and cooktops. Laurel Business Center provides us with the ideal location to access our retail stores and customers throughout a wide radius, given its placement just off MD Route 198 and near other major highways. We are central to several major metropolitan areas from this spot."

Laurel Business Center includes nearly 700,000 square feet of warehouse space, and is home to 8610 Cherry Lane, which features 22-foot clear ceiling heights and 354,000 square feet of space. The business community is less than three miles from MD Route 295 and Interstate 95, eight miles from the Capital Beltway (Interstate 495), 12 miles from BWI Airport and 14 miles from the Baltimore Beltway (Interstate 695).

"St. John Properties has enjoyed an excellent business relationship with Bray & Scarff for many years. They are an extremely valued client and we're pleased that we could accommodate their expansion requirement," stated Matt Lenihan, Senior Vice President, Leasing for St. John Properties. "With this additional leasing, Laurel Business Center is now 100% leased."

Founded in 1971, St. John Properties, Inc. is one of the nation's largest and most successful privately held commercial real estate firms. The company is distinguished by its commitment to customer service, achievements in green building, and top-rated workplace culture. Throughout St. John Properties' 51-year history, the company has developed more than 22 million square feet of flex/R&D, office, retail, warehouse space and has investments in over 2,600 residential units. The company proudly serves more than 2,500 clients in Colorado, Louisiana, Maryland, Nevada, Pennsylvania, Texas, Virginia, Utah, and Wisconsin. For more information about the company, visit www.sjpi.com.