Edward St. John Selected as BBJ's 2019 CEO of the Year
Baltimore Business Journal  |  Jessica Iannetta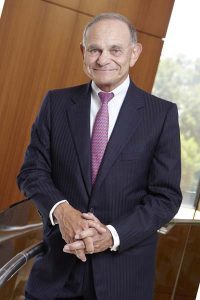 Since founding St. John Properties nearly 50 years ago, Edward St. John has built the company into one of the region's biggest developers.
The Woodlawn-based company boasts a portfolio that includes 20 million square feet of commercial space, 2,500 residential units and nearly $3 billion in assets. Last year, St. John Properties was honored with "Developer of the Year" from NAIOP, a national commercial real estate association, becoming only the second Maryland developer to ever win the award.
So it's fitting that we recognize Edward St. John as our 2019 CEO of the Year, a lifetime achievement award honoring his many decades of success in real estate and philanthropy.
St. John will be recognized along with our Power 10 honorees during an awards dinner on March 7 at the Center Club.
This year's Power 10 are a group of both veteran and emerging leaders who are making a significant impact on their companies and communities. They represent a variety of industries and backgrounds, from nonprofits and banking to education and health care.
The Power 10 honorees were chosen based on nominations from the public and BBJ staff. The CEO of the Year honor was not open to nominations and was selected solely by the BBJ.
And watch for a special section in the March 8 issue of the BBJ focusing on our CEO of the Year and the Power 10 honorees.