St. John Properties the latest Maryland developer to head to North Carolina market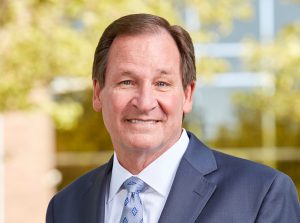 Melody Simmons | Baltimore Business Journal

The booming tech and biotech markets in Central North Carolina have lured another Maryland developer south to start digging for new business.

Woodlawn-based St. John Properties this month opened a new office in Raleigh, joining other Baltimore developers like Merritt Properties, Greenberg Gibbons and Heritage Properties doing work in the southern state's Research Triangle. The area was cited in a new report this month as the fourth fastest-growing market in the United States.

Dustin Atkielski, a regional partner for St. John, will head the new office and is already scouting for available land. He will also oversee development and leasing in the coming months for the single-story Class A projects that have been the signature of St. John's multiple developments in Greater Baltimore. Atkielski had been based at St. John's regional office in Wisconsin.

The move places St. John in its 10th U.S. location. The company last expanded this spring into the hot Austin, Texas, market. The firm has a $4.5 billion portfolio and a goal of doubling its holdings of 22 million square feet in 15 years, St. John officials said on Friday.

"We intend to make our presence immediately felt by immersing ourselves into the local real estate and business communities and establishing key relationships in the brokerage, development and construction sectors," Atkielski said.

Larry Maykrantz, CEO of St. John, said the company is poised for long-term growth in Raleigh based on the strong research and life sciences market already there.

The Research Triangle's rapid corporate growth includes expansion by giants like Cisco (Nasdaq: CSCO), IBM (NYSE: IBM), Red Hat, Apple (Nasdaq: AAPL), Microsoft (Nasdaq: MSFT) and Google (Nasdaq: GOOG). Private companies like the SAS Institute and several biotech and health care firms also operate there and add to the area's economic base with thousands of new employees. Nine of the largest private companies in the Triangle area have revenue of more than $1. billion, a list published on Oct. 21 by the Triangle Business Journal, a sister publication of the Baltimore Business Journal, found.

"Raleigh and the greater Research Triangle area offer every important fundamental we look for when selecting new markets for expansion," Maykrantz said in a news release.

Leaders of some top Maryland development companies have migrated south over the past five years to open offices and begin developing office, industrial and research and lab projects. They said earlier this year in a BBJ report on the migration that dwindling available land, permitting delays and higher taxes in Maryland have hampered growth in Greater Baltimore.

Merritt Properties has pushed into the North Florida and Virginia markets as well. In July, Merritt spent about $23 million for 22 acres in Johnston County, North Carolina for a 212,400-square-foot industrial park project.

A report this month by the Kenan Institute of Private Enterprise at the University of North Carolina's Kenan-Flagler Business School found that the Raleigh-Durham area's attraction of tech and biotech firms made it the fourth fastest-growing market in the U.S. this year. Nearby Charlotte, North Carolina, ranks 8th in the U.S., the report found.