St. John Properties buys Aviation Business Park to continue local expansion push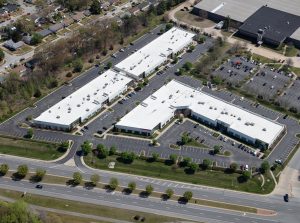 The Baltimore Business Journal | Melody Simmons

St. John Properties has acquired its third business park in Greater Baltimore as the developer looks to boost its portfolio in land-locked areas.

The firm on Dec. 30 shelled out $13.3 million for the 120,000-square-foot Aviation Business Park in Ferndale, state records show. The park sits next to another St. John-owned site — the 165-acre Cromwell Business Park. It's also a few miles from Triangle Business Park, also acquired by the Woodlawn firm.

All three parks are located in dense residential, industrial and commercially developed areas with little room for developers to expand with new projects. St. John's acquisition is part of an ongoing growth pattern, company officials said Tuesday. The firm last year moved to fold the Triangle park into the footprint of its successful Baltimore Gateway landmark at 3700 Koppers St. shortly after that acquisition.

Sean Doordan, St. John's executive vice president for leasing and acquisitions, said Tuesday the deal to acquire Aviation will allow St. John to expand even more off Interstate 97 in Anne Arundel County.

"Easy, developable land is becoming more scarce in counties surrounding Baltimore Metro, but Maryland as a whole is not land-locked," Doordan said. "We are pursuing new opportunities throughout Maryland as well as nationally with our regional partners."

Aviation Business Park is 63% leased with tenants who include the IT firm Skyline Technology Solutions, which is headquartered at 6956 Aviation Blvd. Doordan said St. John is planning to pump $1.5 million into one of the other two buildings there to convert it into St. John's signature single-story, flex office space as a way to attract a new wave of tenants.

Aviation Business Park sits near Baltimore/Washington International Thurgood Marshall Airport in Anne Arundel County at 6956, 6958 and 6960 Aviation Boulevard. It was sold by Miami-based Adler Real Estate Partners.

"We consider this an extremely synergistic and strategic acquisition based on the direct proximity to BWI/Thurgood Marshall Airport and Cromwell Business Park," he said, in a statement. "St. John has a strong presence in the BWI corridor and we continue to find ways to expand within this competitive submarket."

He added that the acquisitions will help St. John grow its local and national portfolio that today has more than 23 million square feet of flex, research and development, office, retail and warehouse space. St. John also has investments in more than 3,000 residential units and clients in several states including Virginia, Utah, Colorado, Texas, Louisiana and Nevada.

Doordan pledged that the buying spree was far from over.

The firm recently announced it was entering the active North Carolina office and research and development market that is booming with tech and biotech tenants. St. John is also planning to develop a 16-acre multi-family development in Loudoun County, Virginia with 475 units.

"As demonstrated by our recent activity, we intend to remain extremely aggressive throughout all market conditions in the search for value-add and stabilized assets that complement our existing portfolio," he said.

Cushman & Wakefield's Graham Savage, Jonathan Carpenter and Dawes Milchling represented Adler Real Estate Partners in the Aviation deal.