Pickleball complex coming to Anne Arundel County
Baltimore Business Journal | Melody Simmons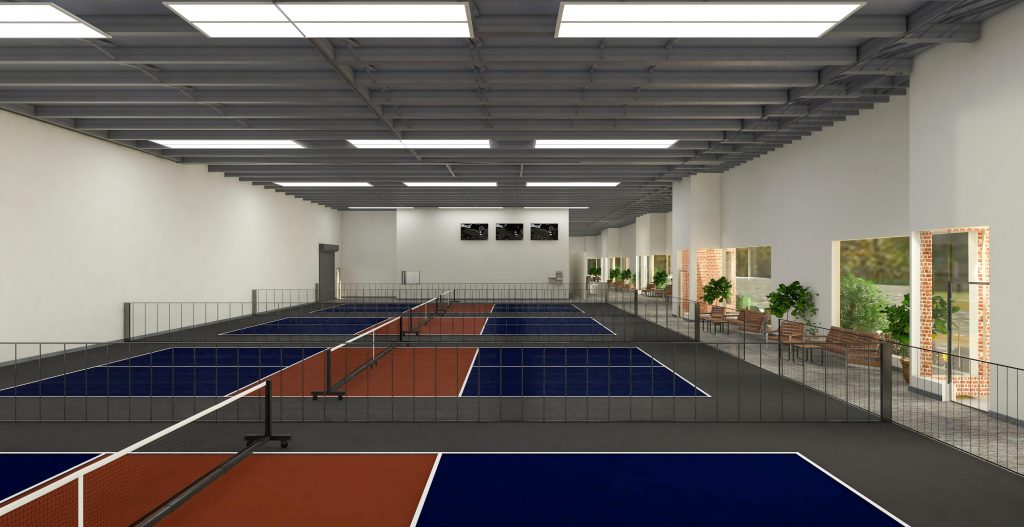 The pickleball craze continues to roll on in Greater Baltimore.

St. John Properties recently inked a deal with a group of local investors to convert flex office space in the I-97 Business Park into The Dink, a 10-court complex with locker rooms that will be the first indoor pickleball hub in Anne Arundel County.

The facility will open its first seven courts this summer. It will become the latest in the metro area to accommodate players of the fast-growing amateur sport that has attracted more than 36.5 million players in the U.S., according to an online report at Pickleheads.com.

It's the second deal St. John has signed in recent months to bring pickleball to Greater Baltimore as the company also signed a deal with Baltimore Pickleball Club LLC to open a four-court, 12,000-square-foot pickleball complex at the Timonium Exchange business park in Baltimore County later this year. Dill Dinkers recently opened in Howard County in a 15,000-square-foot light-industrial complex at 9179 Red Branch Road.

The Severna Park venture is fueled by investment from a group of entrepreneurs led by Timothy Schnupp, Jimmy Hall and Sonny Tannan, all players and coaches in the local pickleball community. It will be located at 254 Najoles Road in the business park near Baltimore-Washington International Thurgood Marshall Airport.

The flex office space has 18-foot ceilings, and the pickleball complex offers private court reservations, drop-in play, leagues, tournaments and private lessons for adult and youth players.

Michael Tait of St. John Properties represented the landlord in the deal and Transwestern's Chase Bourdelaise and Ian Deihle represented The Dink.

"Annapolis and Severna Park are pickleball hotspots," Schnupp said. "Our goal is to set the standard for higher-end dedicated pickleball facilities while preserving the social aspect of the sport for all levels of players."

Schnupp began playing pickleball in a recreational league in Shipley's Choice. The grassroots league grew to 120 players with a waitlist. That expansion led him to move on a dream to open suburban courts.

"An individual does not need to be freakishly athletic to excel at the sport because the court is relatively small and the ball travels much slower than other racquet-based games," he said, in a statement. "You don't have to invest countless hours on the weekend like you do with other sports. It is extremely accessible and inclusive for people of all ages and experience levels, along with relatively inexpensive to get started."

Data from Pickleheads predicts the sport will grow by 7.7% each year through 2028. The Sports & Fitness Industry Association says its research shows over 500,000 people have taken up the game since early 2021. Pickleball started in 1965 as a grassroots family game that used ping pong paddles and a Wiffle ball on a badminton court.